WAHANA ARTHA GROUP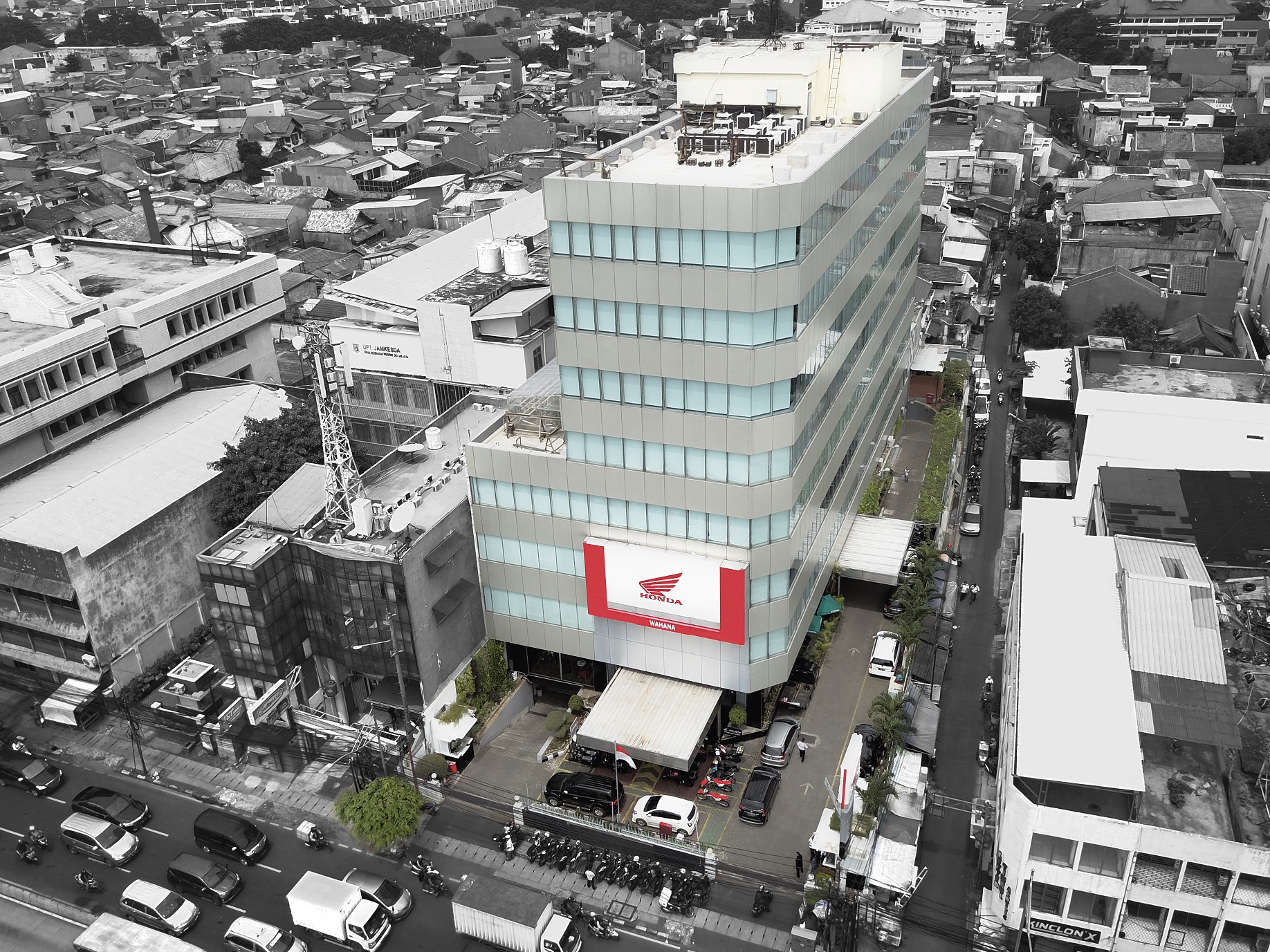 Wahana Artha Group first started its business in 1972 as the regional distributor of Honda Motorcycle for Greater Jakarta Area. Over the years, the Group has expanded to become one of the largest and most integrated motorcycle services group in Indonesia. Besides being the regional distributor, the Group does motorcycle rental, trucking and logistic services, retail sales direct to customers, after sales services and parts, credit financing and insurance.
In 2011, Wahana Artha Group expanded into hospitality business by owning Amaris Hotel Padjajaran which is now one of the best performing hotels in Bogor city. As of now, seven hotels are operating spread across Indonesia, from Palembang in Sumatera to the east in Banyuwangi, East Java. In 2013, the Group also became the country franchisee of KyoChon Chicken, the largest fried chicken operator in Korea. Currently KyoChon operates 11 stores and will keep on expanding.
Our business expansion strategy will always focus on the vast population of middle class Indonesians who are young and productive. By providing world class product and services we will become one of the premier retail group of companies in Indonesia.
MOHAMAD TEDDY THOHIR

Founder(deceased)

WIDJAYA BUDIMAN

Founder(deceased)
.Vision.

Wahana Artha Group would like to be an ever expanding corporation which seizes the growing Indonesian middle income market by offering world class products and services, most trusted by business partners and stakeholders.

.Mission.

WAG Honors our commitments and promises to our customers.
WAG Values trust and aims to prosper together with business partners and stakeholders.
WAG Treats everyone with humility, manners, and respect.
WAG Is a home for Wahanians to work, grow and enjoy.
WAG Pledges meritocracy without discrimination on sex, religion, nor race.
WAG Commits green sustainable practices for a better future.

.Core Values.

We Mentality
Accountability
Humility
Adaptability
Nurturing
Accelerate

Wahana Artha Foundation
We are committed to being part of the nation by doing CSR (Corporate Social Responsibility) that is responsible and sustainable. On our 40th anniversary in 2012, all CSR activities are centralized through Wahana Artha Foundation that focuses on education, health and the environment.
DISASTER RESPONSE
Wahana Artha Foundation (YWA) is also responsive in providing assistance to natural disasters that have occurred recently in Indonesia, Lombok Earthquake, Donggala Palu Tsunami, and Sunda Strait. The assistance provided was in the form of financial, basic necessities to the Buana Smart Light emergency lamp made by SMK Jaya Buana (Wahana-assisted Vocational High School which won 2nd place in Astra Honda Motor Best Student 2018). These lamps also provide illumination for areas that are isolated due to the disaster.